Configure Call-labs with Zoiper
In order to configure Call-Labs with Zoiper, please follow the following guide:
1. CONFIGURATION
After you have completed the installation of Zoiper you will need to run it to start the configuration tool. First, launch the software and the 'Options' configuration tool. Click on the 'Add new SIP account' button to add your Call-Labs VoIP account. You will need your username and password which you should have received from us when you signed up.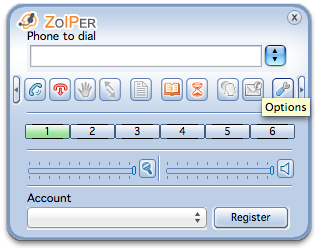 On the Account tab you will need to enter the following information:
Domain:
Enter the domain voip.call-labs.com
Username:
Enter the username you were given when you signed up (Example: 6913249370)
Password:
Enter the password you were given when you signed up (Example: PASS1234)
Caller ID Name:
Enter your first and last name (Example: Call-Labs Support)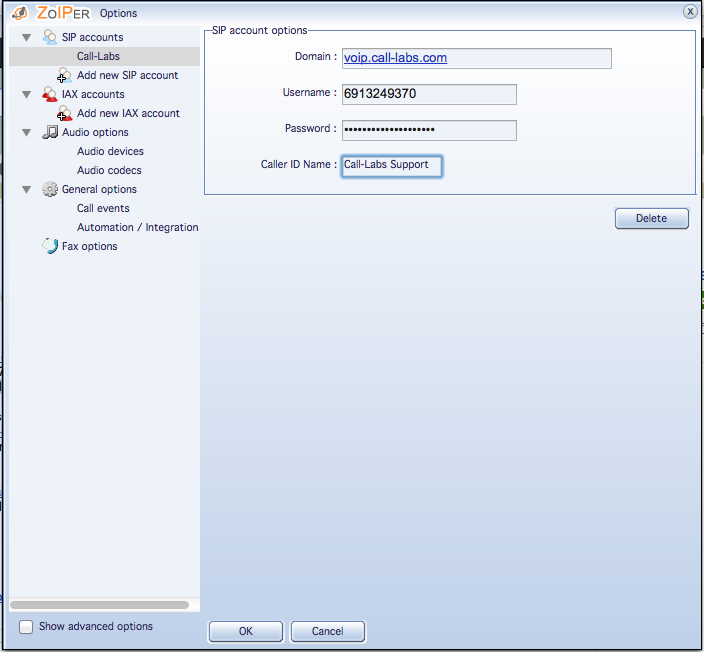 2. MAKING  CALLS
To place an outgoing call simply dial the phone number you wish to call using your keyboard or mouse and click on the blue telephone icon on the left side of Zoiper. To hang up the call press the red telephone icon on the right side of Zoiper.